Protest at Yarl's Wood in Solidarity with Detainee Hunger Strikers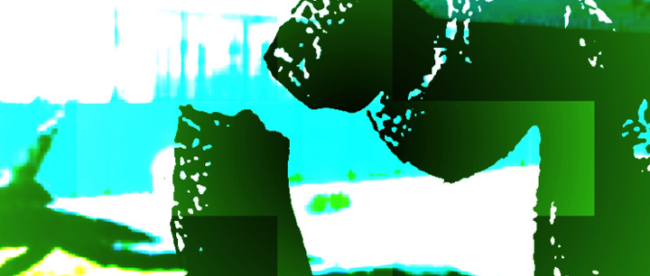 Anti-detention campaigners today held a protest at Yarl's Wood immigration prison in Bedfordshire in solidarity with women detainees who have been on hunger strike since 5th February.
Activists from No Borders London, Campaign Against Immigration Controls and Feminist Fightback managed to get past the prison's security barriers and walk around the barbed-wire fence with banners, shouting solidarity slogans via loudspeakers and making noise with pots and whistles for well over an hour.
The protesters were repeatedly cheered by detainees inside, who waved their hands through half-open windows. Some also displayed hand-written placards summarising their suffering and shouted 'freedom' and "shame on Serco", the private security company that runs Yarl's Wood on behalf of the UK Border Agency.
During the demonstration, protesters spoke to some of the detainees on the phone. One woman, who has been on hunger strike for nine days, said detainees were being "punished" by being offered "disgusting food" that many are refusing to eat. She said they were being treated "very aggressively" by the security guards and not provided with any medical care. The woman, who is originally from Jamaica and has been in detention for eight months, added that detainees were being subjected to racist abuse. This morning, she said, she was called "a monkey" by one of the guards.
Another woman, who had just stopped her hunger strike as she "couldn't take it any more", described the "physical and psychological torture" that detainees suffered. Having spent several months in detention, the woman felt "devastated" being away from her 7-year-old son and British husband.
A third woman, who has been in the UK for 11 years, of which the last 6 months have been in Yarl's Wood, described the events of February 8th, when Serco security guards tried to break up the hunger strike by force.
"We were locked out between 6pm and 2am," she said. "Some women who tried to climb out of the windows were beaten up really bad. I eventually fainted, as did many others. They're still treating us aggressively and offering us repugnant food, which many are refusing to eat."
The protesters also learned that one of the hunger strikers, who had been in isolation for the past 14 days, had just been 'removed' from Yarl's Wood, in what appears to be a strike-busting tactic by the prison management. She had apparently been dragged by five security guards, handcuffed and taken to Colnbrook Immigration Prison near Heathrow airport.
"As if it weren't enough to lock up innocent people for such lengthy periods in such horrible conditions, thereby destroying their lives and families, those who dare to protest against their inhumane treatment are punished with even more brutality. Companies like Serco are not only allowed to profit from people's suffering, they also often get away with this kind of medieval and clearly unlawful acts. What will happen next? The Home Office will claim they take all allegations of mistreatment very seriously and promise another investigation that will never materialise."
Anonymous Demonstrator