Notes from 'What's Working'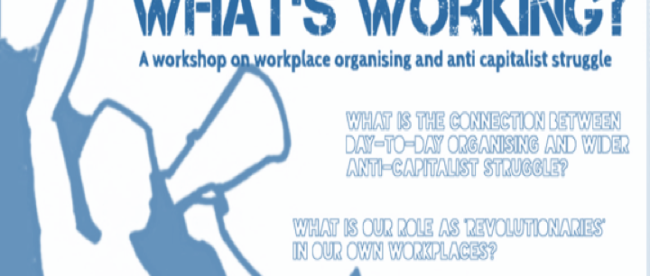 On 15th November 2014 Feminist Fightback hosted 'What's Working?', a day of discussions about organising in our workplaces. The broad question for the day was to think about the connection between our day-to-day organising at work and our wider view of anti-capitalist struggle. The day was attended by people working in a range of sectors, including transport, education, hospitality and logistics, and involved presentations from workers in these sectors and open discussion of some the issues involved in organising within them.
We found the day really useful, and people attending have decided to organise another similar event to take forward our discussions in March 2015. If you would like to find out more or get involved in the organising of this, please email us!