Standing with Bahar Mustafa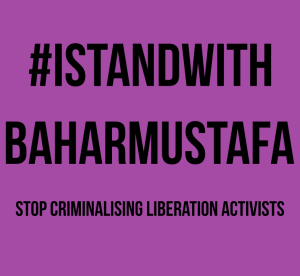 As the campaign against her continues and intensifies, Feminist Fightback express our solidarity with Bahar Mustafa, a student diversity officer at Goldsmiths, University of London.
The very fact that this case is being given time in court very clearly reveals structures of power that exist in our society: structures that Bahar has done much to fight against.
We join with sisters, comrades and friends in support of Bahar, and in the ongoing struggle for a world without sexism, racism and other forms of oppression.