Radical History Walk: class struggle on the riverbank
September 19, 2021 @ 2:00 pm

-

5:00 pm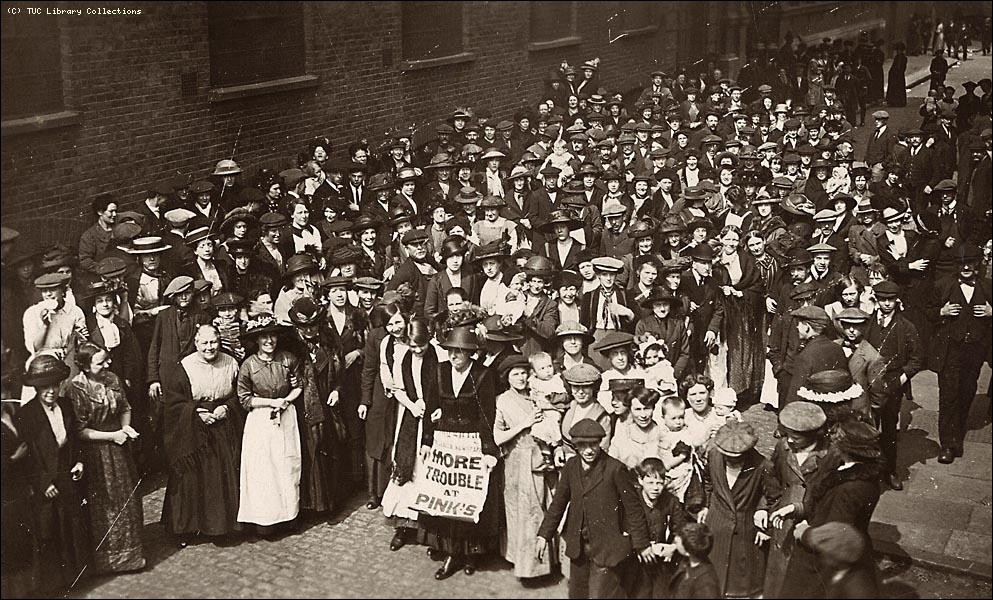 110 years ago, in the blistering heat of August 1911 women working in jam, biscuit and sweet factories went on wildcat strike in protest against poverty wages and appalling conditions. Find out how they used direct action to fight their bosses and win! This radical history walk follows in the footsteps of the Bermondsey Uprising women and takes in other sites of class struggle on the riverbank. Join us on 19 September 2-5pm to find out about the strike by miners who dug Brunel's Rotherhithe foot tunnel; a barmaids' trade union; the socialist feminist Mayor of Bermondsey Ada Salter; and the multicultural working-class who lived and worked in these riverside neighbourhoods.
The walk is being organised by Feminist Fightback to raise money for the prisoners' fund to support the 28 people facing imprisonment for participating in a demonstration against the Police, Crime Courts and Sentencing Bill in Bristol in March 2021. This authoritarian and racist Bill will criminalise dissent, including the kind of protests and picket lines that were crucial to the success of the Bermondsey Uprising and many other working-class and feminist struggles. It also introduces 10 years prison sentences for damaging statues of slave traders on the spurious basis of "respect" for history. We know that history is not wholly determined by those in power- it's also made from below. On the walk we will be remembering our own histories of resistance, and reconnecting with the rebels of the past to help build a better future.
The walk takes about 2.5 to 3 hours and will finish at Hartley's Jam Factory, Green Walk SE1. The walk does not cover a great distance but we will be on our feet most of the time. Please get in touch to talk about accessibility. Children are welcome to attend but the walk is aimed at an adult audience. There will be a toilet break. Come prepared, as the walk will go ahead whatever the weather.
Suggested donations: waged £5, unwaged £1; solidarity price £10